The Inception is RCM's Deluxe Collectible
Game Starter Package (a collection of NFTs)
REDCAT MULTIVERSE
Play >> Learn >> Earn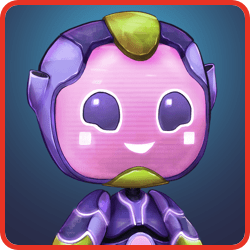 I see Sanura sent you by! Hi, I'm "The Adventurer's Guide to the Multiverse," but you can call me TAG for short. My job is to help you find your way through the RedCat Multiverse, so you can make discoveries of your own and add to my already considerable knowledge base for all to enjoy.

The RedCat Multiverse is on a mission to help millions express their genius, and is being built right with its community since December 2021!
MULTIVERSE HIGHLIGHTS

Play >> Learn >> Earn
Play
RedCat Multiverse characters are cute, cuddly, serious and even frightening, each with their own traits and abilities. Build your team and compete in the Imaginaerium arena against other players or explore story-based universes. Click here for more!
Learn
Master the Power Skills necessary to make you stronger in the 21st century! Empower the genius within you to create the future you desire. Click here for more!
Earn
Every RedCat Multiverse NFT is an in-game asset. You can develop them and increase their real world value in cryptocurrency. There are also customizations and items which can only be earned, making them valuable assets in the marketplace. Click here for more!